Fuchs Real Estate -
Your real estate agency in the Nuremberg metropolitan region
Full commitment - individual service based on trust
We are a dynamic and committed real estate agency from the Nuremberg / Fürth / Erlangen Metropolitan Region. We specialize in intermediary services in real estate throughout Germany. Compared to our competitors, we stand out because of tailoring our work to our customers' wishes and consulting them individually with account of their needs.
Since we specialize in commercial real estate, we are constantly monitoring this market to offer you the following key advantages:
Facilities in business-friendly locations
Quick and professional execution of purchase and sale transactions
Long-term management of purchased real estate items
The easiest way to find real estate
As a partner in the brokerage of residential and commercial real estate, we carry out our brokerage tasks with the best of our knowledge and passion. Our strength lies in the ability and opportunity to market your property on other international markets. During the entire sales process, we take care of the following tasks in the interest of the owner and the prospective buyer:
We appraise
the property, calculate the property value and propose an offer price.
We inform
both the owner and the prospective buyer about the purchase or sale process and the procurement of the necessary documents.
We create
a first-class expose and market the property on all modern channels, both domestically and abroad.
We conduct
negotiations and are present at every appointment from the inspection to the conclusion of the purchase at the notary.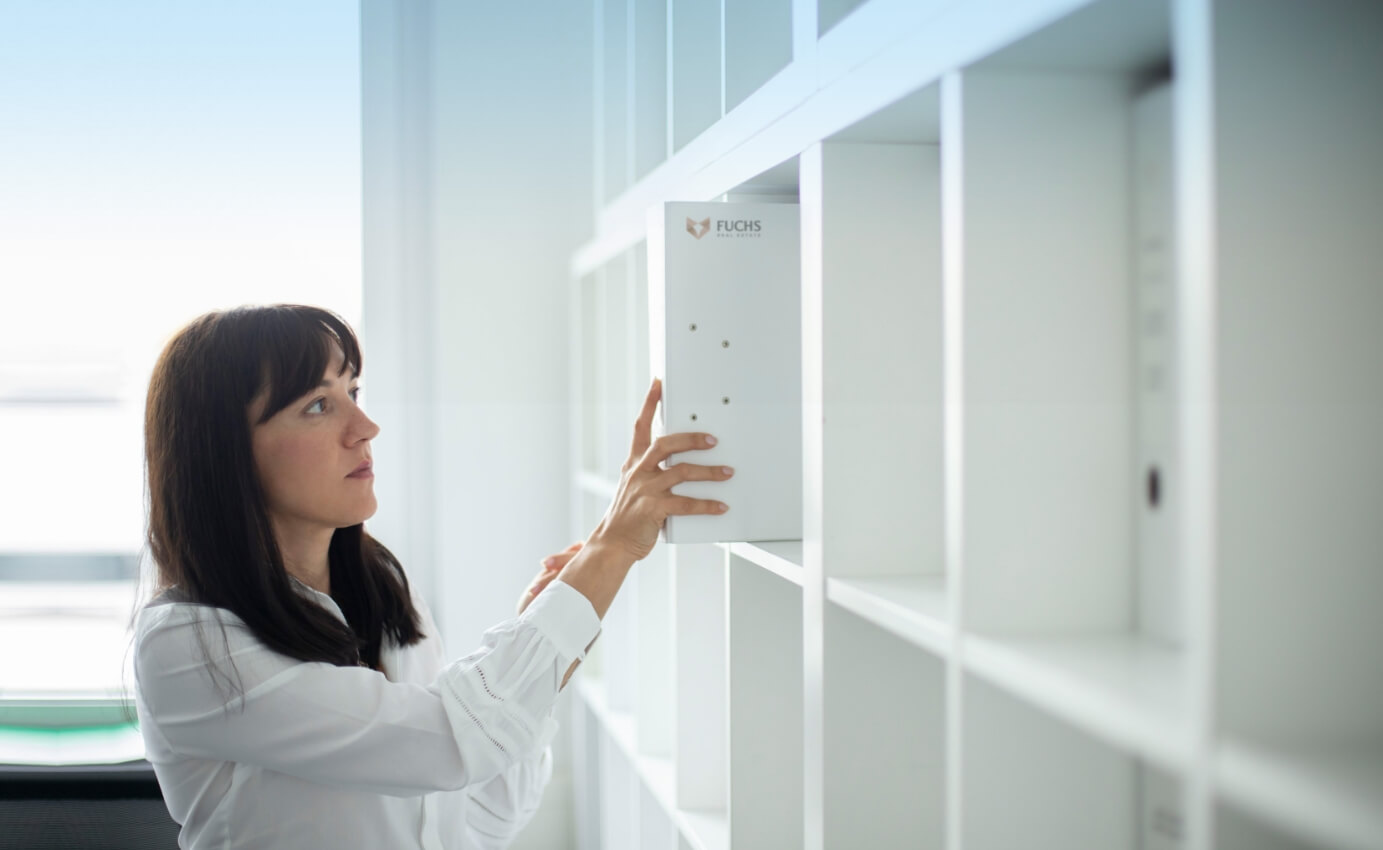 Fuchs Real Estate will take into account and meet all your wishes and expectations
Are you looking for a real estate agency that will sell your property considering all your needs? Then we are here to help you since the sale of non-standard commercial properties is our specialty and passion.
We differ advantageously from our competitors in our enthusiasm and desire to offer the ideal marketing tactics to every customer.
We will consider your requirements
In the course of intense personal meetings, we will discuss all your wishes and requirements and will do our best to meet them when selling your real estate. Such approach guarantees that our sales plan will match all your needs because our principle is "Fuchs Real Estate GmbH always considers the customer's wishes and requirements". See for yourself the effectiveness of our individual solutions in real estate marketing and the advantages of cooperation with our company.
We offer professional services of the highest possible standard
for the technical and commercial management of your real estate.